Overview
When you log in to your Talexio ATS account, you will be automatically redirected to the Dashboard. In this section, you will find several functionalities and relevant data to manage your recruiting process efficiently.
Creating a Vacancy in the Dashboard
In the tab "Overview" you will find direct access to the "Create Vacancy" button. By clicking on it, you will be redirected to the Vacancies module to proceed to create a new vacancy:
Expired Vacancies
These are the vacancies that expired and are no longer showing on jobsinmalta.com. This pod, will display the Vacancy name along with the Expiry Date. Additionally, you will be able to publish this vacancy again by clicking on the three dots and selecting "Republish vacancy". You will then be redirected to the publish tab on the Vacancies section to proceed: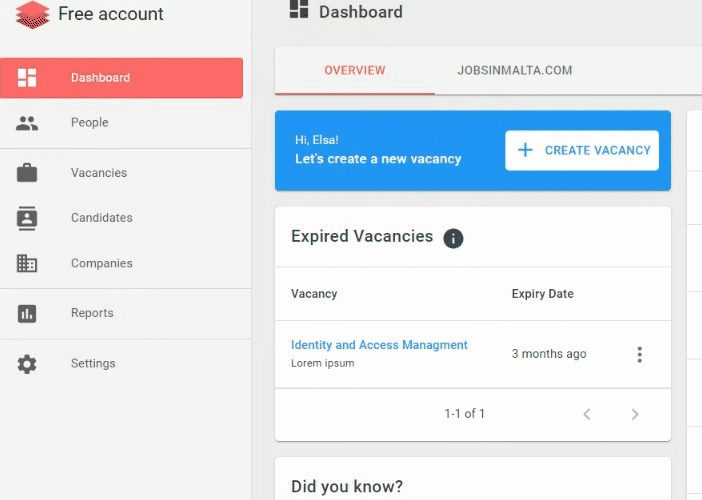 Access to Jobs in Malta portal
You can access the jobsinmalta.com website from the Dashboard by clicking on the highlighted link: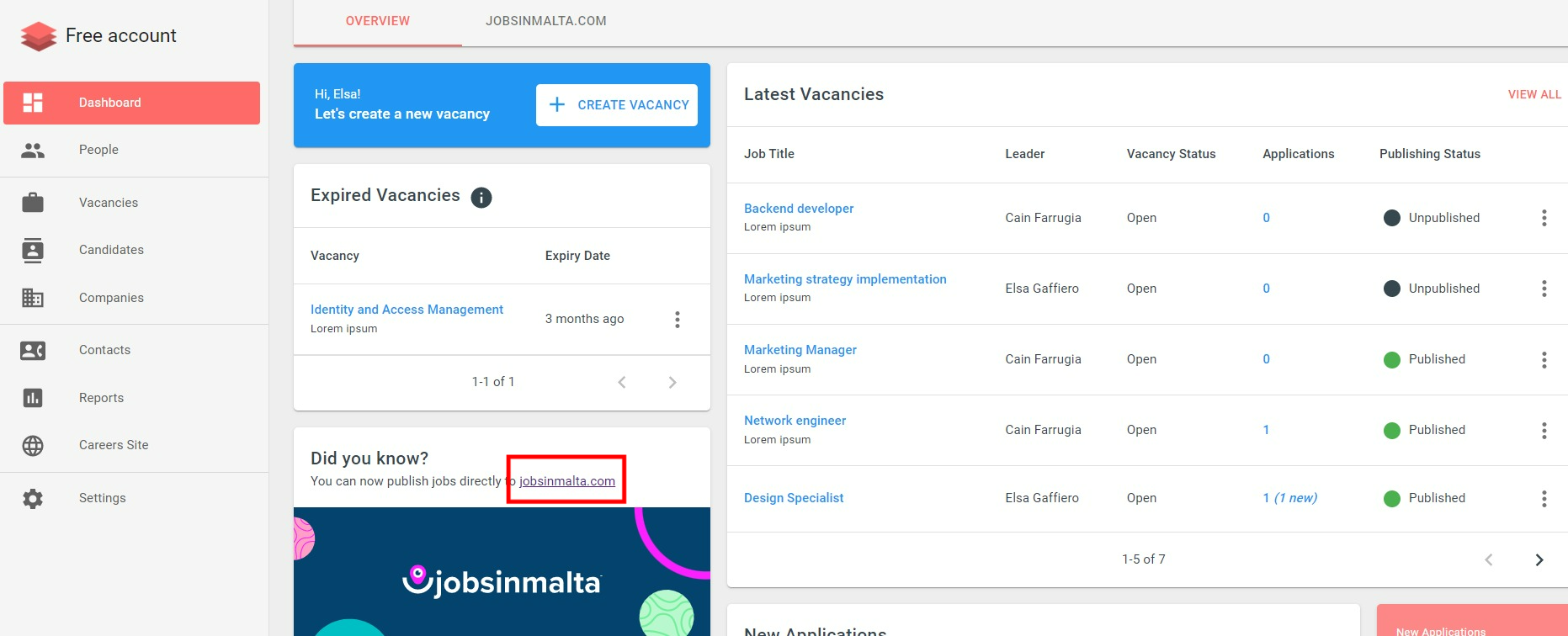 List of the Latest Vacancies
The dashboard will show you the list of the "Latest Vacancies", showing the vacancy leader, the status, the number of applications, and the publish status. From this section, by clicking on "view all" you will be redirected to the Vacancies section: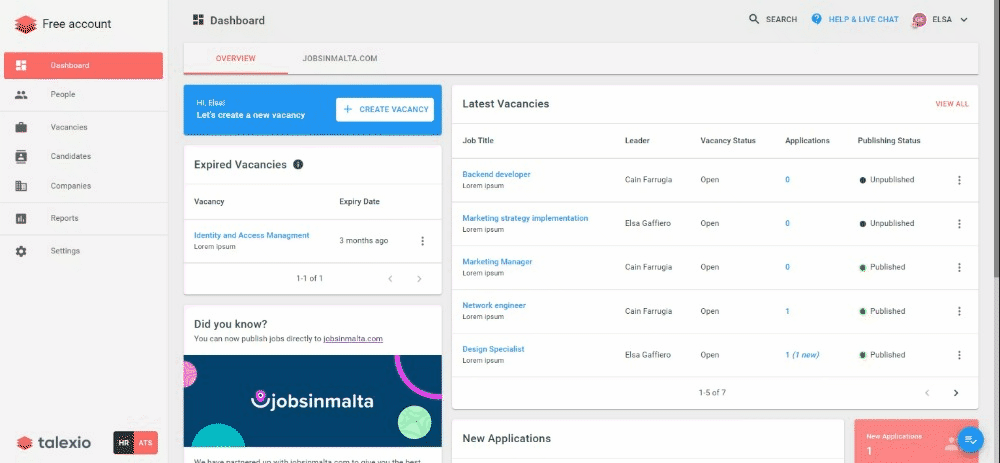 Moreover, from this pod, you can manage your vacancies, using the different functionalities displayed by clicking on the three dots at the end of the relevant vacancy: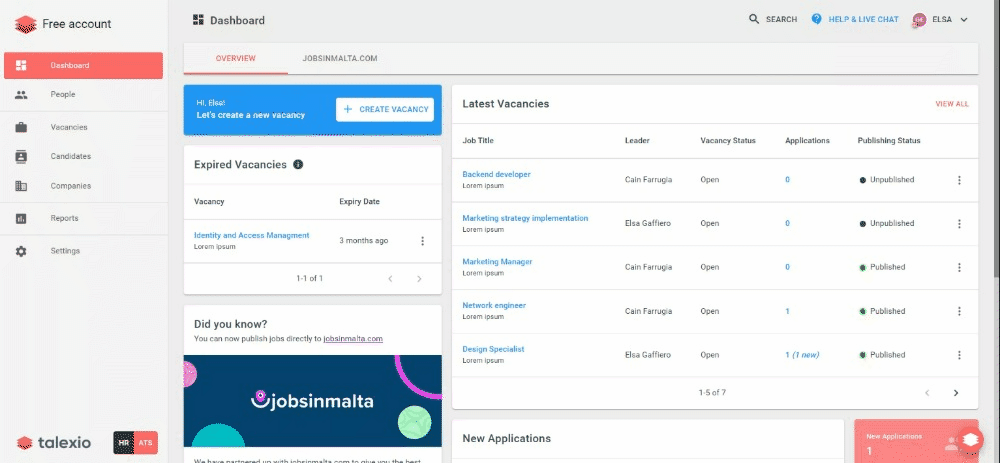 New Applications
A list of "New Applications" showing the candidate and vacancy names along with the date when the application was submitted. Click on the three dots at the end of the relevant applicant and select "view resume" to be redirected to their resume in the Candidates section: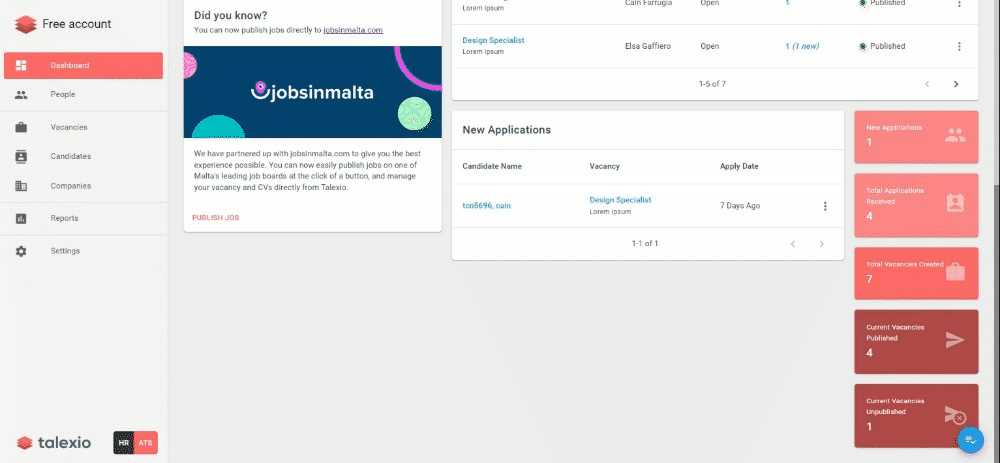 Breakdown of Applications and Vacancies
A breakdown of grids that will show the numbers of:
New Applications
Total Applications Received
Total Vacancies Created
Current Vacancies Published
Current Vacancies Unpublished up to date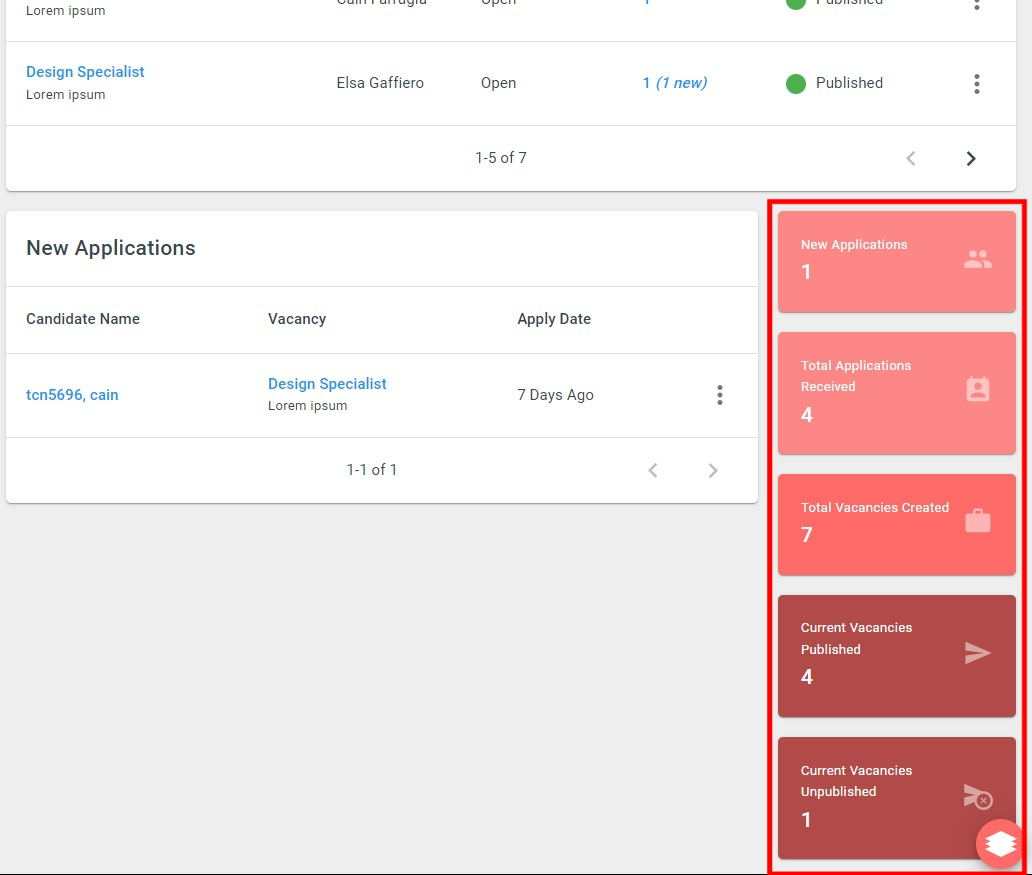 Vacancies Cost Data
To access your vacancies cost data from the Dashboard, go to the second tab "Jobsinmalta.com" and you will find specific cost data from a time frame that you can adjust using the filters function:
Job Views and Application graphic
In the tab "Jobsinmalta.com" you need to scroll down and you will be able to visualize a graphic showing the fluctuations of your Job views, Applications, and Apply clicks during the selected time frame: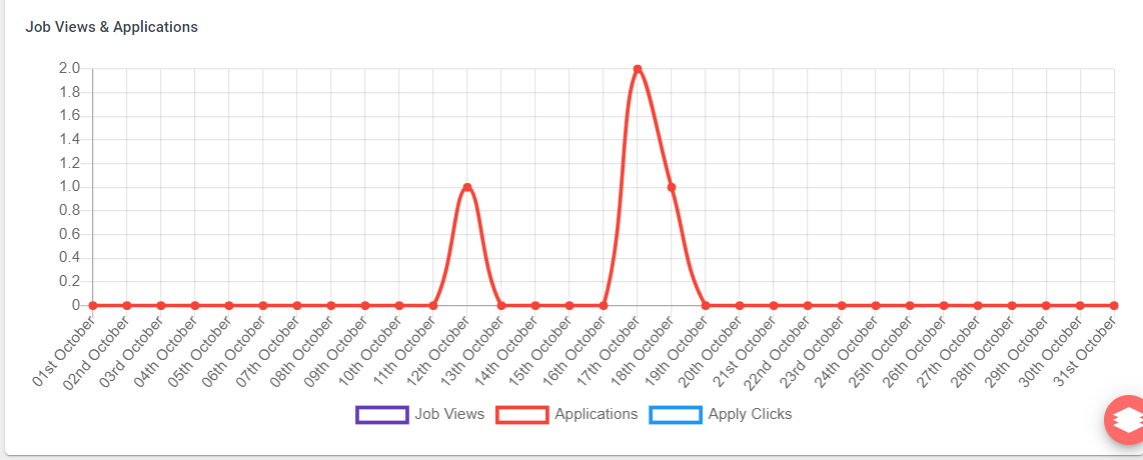 You can personalize this data according to the time frame and vacancy using the "Filters" functions: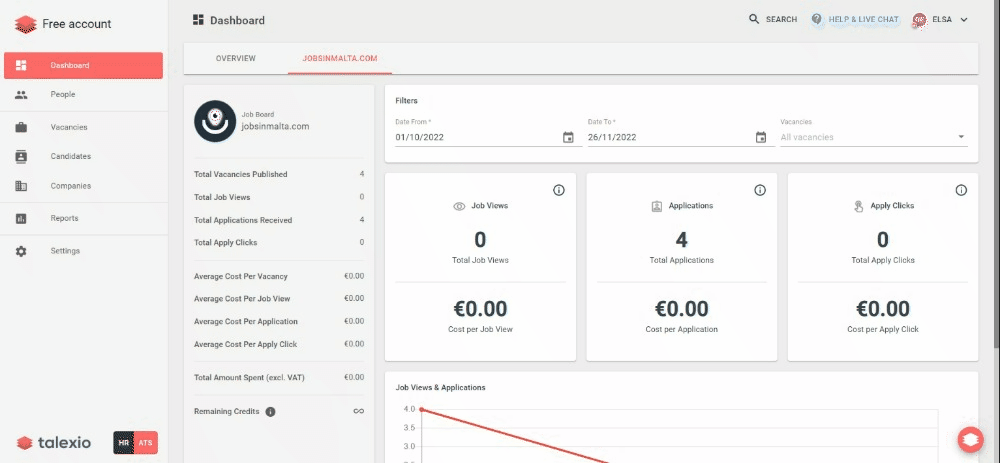 Related articles:
Where to find my existing vacancies?
How much does it cost to publish a vacancy on jobsinmalta.com?