From the Candidates' section, go to the tab "All Candidates" and the list of all the job seekers that have applied to your published vacancies in Jobs in Malta will display.
You can use the Search bar to find candidates by name, email address, or phone and you can use the Filter function to filter candidates according to their location: Local (meaning based in Malta), EU, and Non-EU: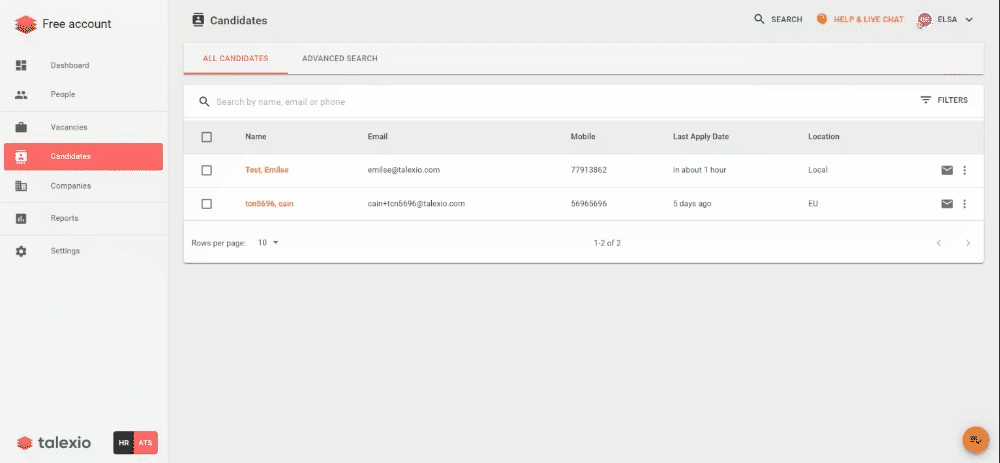 By clicking on the candidate's name, you will be able to view their personal data, contact information, and documents that have been updated when applying to your posted vacancies.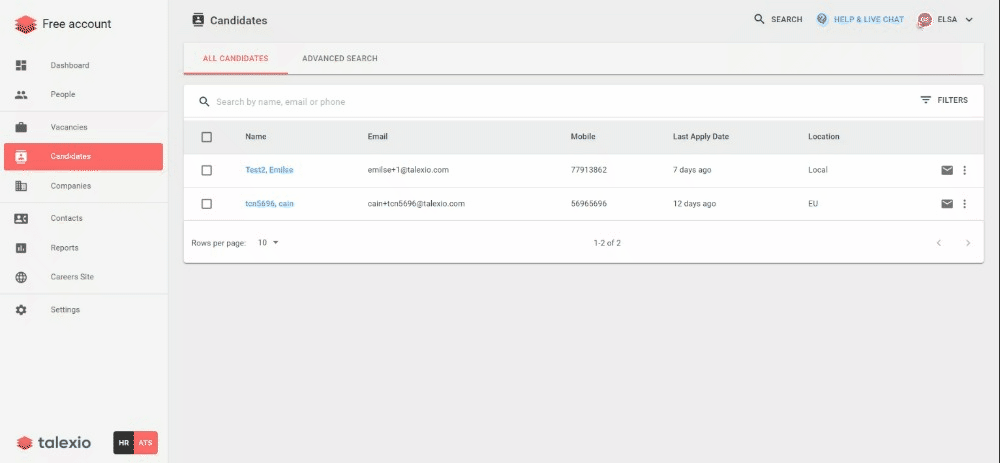 Related articles:
How to see my candidates' contact information?
Where to find the candidate's resume?
How do I send candidates' profiles to my colleagues?
How do I send emails to a candidate?
How do I delete a candidate profile?
How do I upload a candidate's picture profile?