In the Vacancies section, you will find a history of all your vacancies. The list will show all your created open and closed vacancies along with:
The reference number
Company name (if you are publishing on behalf of more than one company). You can add an indefinite number of companies within one Talexio ATS account. For more information, click here.
The leader or person responsible for the recruitment process
The vacancy status (Open/close)
The number of applicants to each vacancy
The publishing status

By enabling the toggle "Publishing Status" you can see the published vacancies only: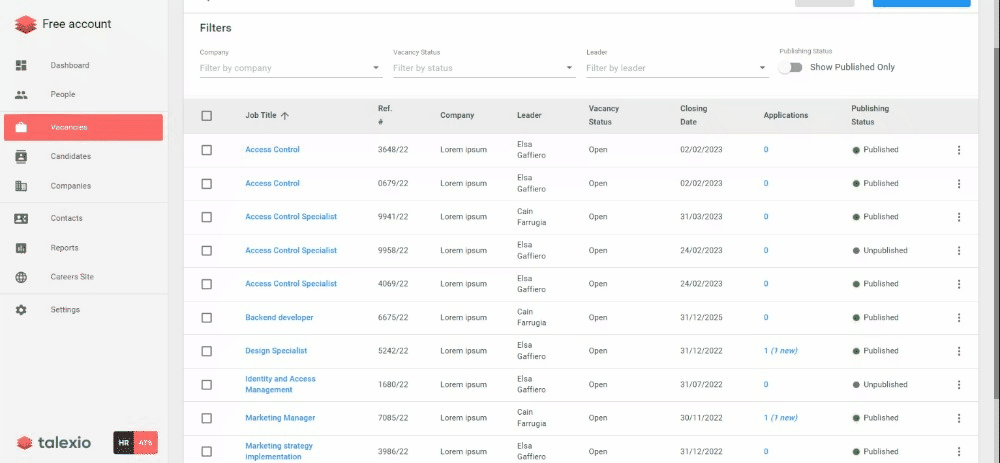 Furthermore, you will find a set of filter options that will help you to view the vacancies according to the Company this vacancy is open for if you manage several companies within the ATS account, Open or Closed status, and Leader, meaning the team member responsible for the recruiting process of this vacancy:

Related articles:
How can I edit vacancy job details?
How to keep my created vacancy for internal use?
How can I extend the job vacancy closing date?
How can I duplicate a vacancy?