When publishing a vacancy after you select your purchase package and proceed to checkout, the Payment Method by default is with a Credit or Debit Card, however, if you would like to proceed with a payment via Bank Transfer:
Click on the More options
Select Bank Transfer
Click on proceed to checkout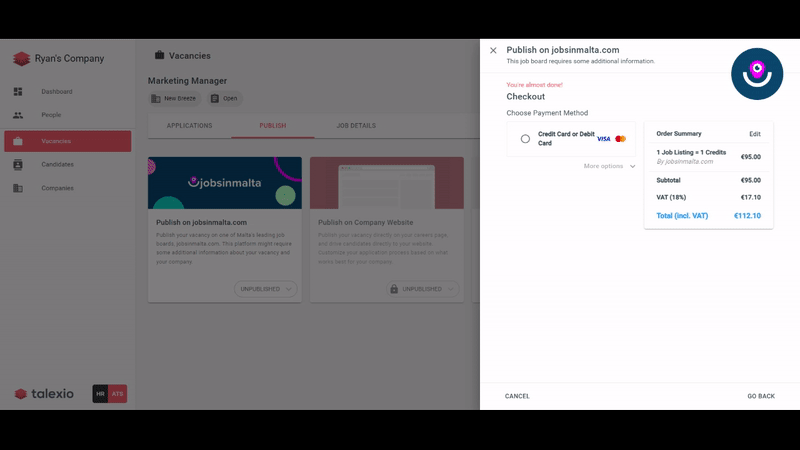 After this action, an automatic email will be sent to your inbox with the Bank Transfer Details for you to carry on with the transaction.
The Deposit Details will also show up in the pop up, and you will be able to copy them by clicking on the copy button: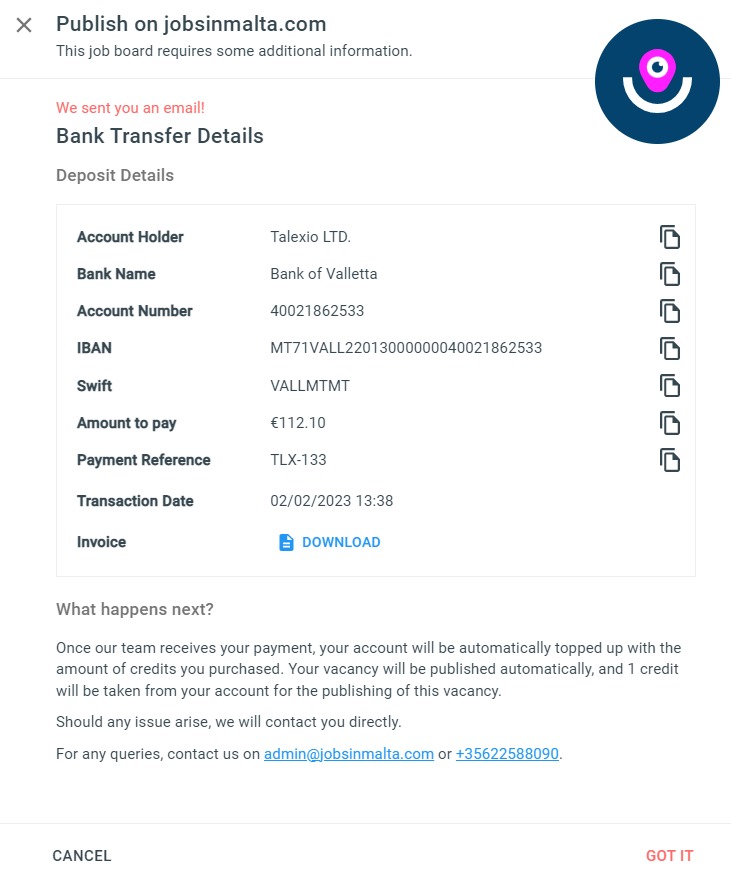 Once our team received your payment, your account will be automatically topped up with the number of credits you purchased, and your vacancy will be published automatically.
Consider that it typically takes up to 3 business days from when the payment is received to publish your vacancy. For immediate purchasing, it is recommended to use card or Paypal.
If you do not want to make this transfer any longer, you can cancel the transaction by clicking on "Cancel Transaction":
A warning dialog will pop up: select "Cancel transaction".
Do not cancel the transaction if you have already made the transfer.
Should any issue arise, you will be contacted directly.
For any queries on this payment process, get in touch by sending an email to: admin@exp42.com
Related articles:
How much does it cost to publish a vacancy on jobsinmalta?
How long it takes for my job vacancy to be posted in jobsinmalta?