To view the list of all the applications the job seeker has applied for from the portal Jobs in Malta follow the steps:
1. Go to the Candidates section.
2. Select the relevant candidate.
3. Go to the "Applications" tab: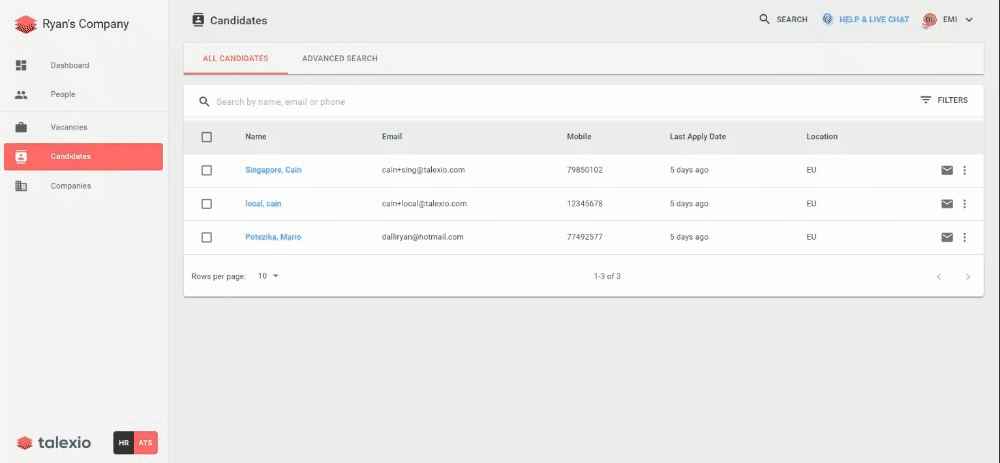 In this section, you will find the list of all the "Open" or "Close" applications of the specific employee. You can use the filter options to show only the applications whose status is Open or Closed: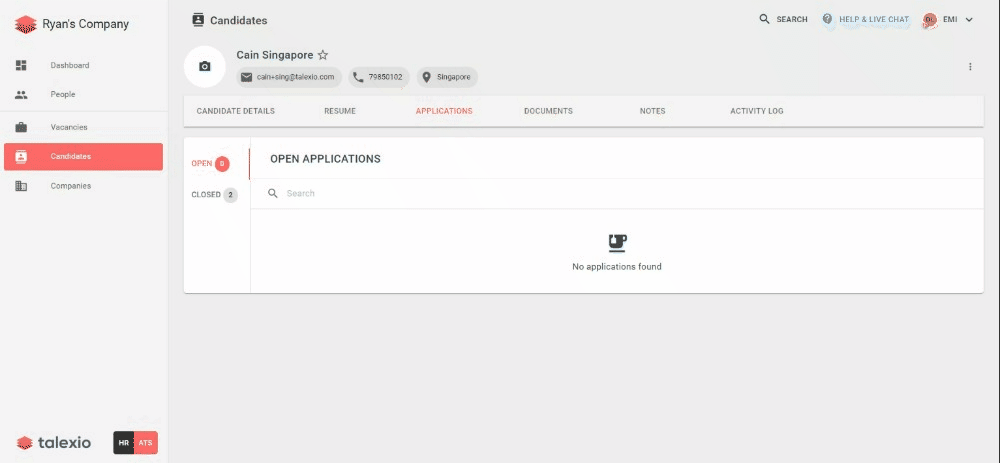 Related articles:
How to change the applicant status
Where to see a "Status History" of an applicant over a vacancy?
How can I view and manage my vacancies applications?