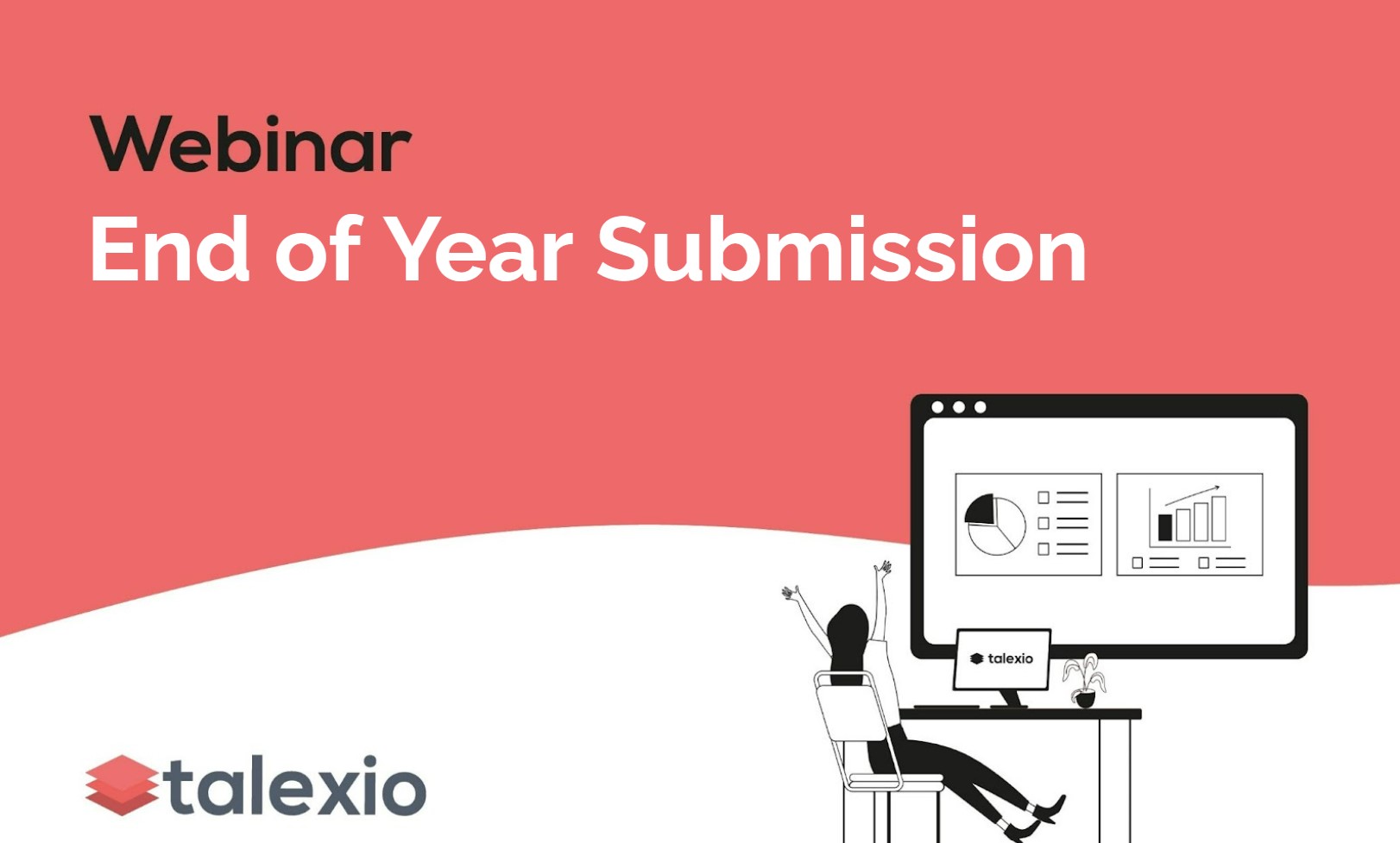 On Friday, 13 January 2023, the Talexio Support team hosted a Webinar providing an overview of the End of Year Submission process that can be carried out on Talexio.
This webinar discussed:
Overview of the FS7, FS3 and FS5 forms, and the lodgment files.

How to confirm that your data is correct before generating the documents from Talexio.

How to generate the files from Talexio and submit to the CfR portal.
By accessing the below link, you will be able to watch this webinar at your own leisure. Should you have any questions or feedback, please feel free to reach out to the Support Team at: support@talexio.com
Click here to view the Webinar
Enjoy the Webinar!