Go to the Vacancies list

Select vacancy that you would like line manager to view applications of

Go to Details
Select one or more line managers from the list (NB: Line manager needs to be a user on the system in order to come up in the list. If the user is not in the list you will need to create a new user first.)
Click Save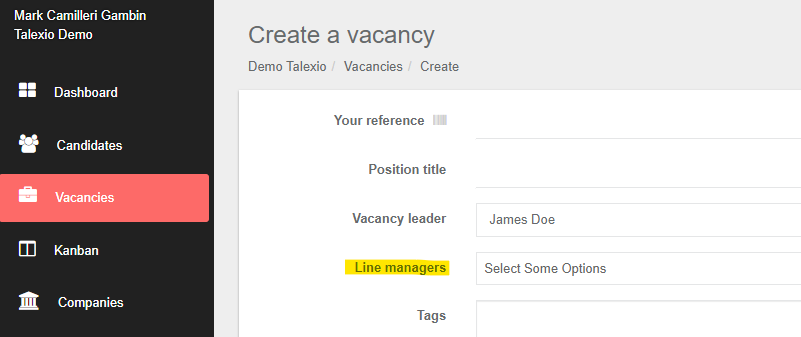 How does it work?
The vacancy leader sets one or more applications of a particular vacancy to the status "Sent to Manager".

NB - In order for this status to show in the drop-down, a line manager must be selected in the Vacancy Details

Line managers linked to that vacancy will receive an email that they have new applications to review.

Line managers can log in to their profile and change status of the applications to a new status, based on Permissions given.

The vacancy leader receives an email when line managers has set new statuses.