Overview
On Talexio, a work code is used to refer to work done by an employee at a different hourly rate.
Permissions
To set up work codes, you will require the Manage Time and Attendance Settings permission set on global
Set up
To set up Work Codes;
Enable Work Codes on the device
Go to Settings section
Click on Work codes tab
Click on Add Work Code: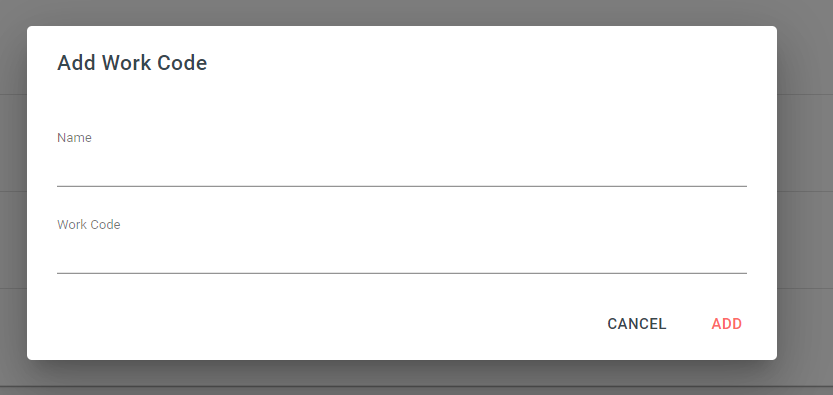 Here, you will need to input the name of the work code, for example, Admin work, and the code, for example, ADM.
If you use the Time & attendance module, employees may punch in using different work codes.
In the Time tracking section, in the Clockings tab, each clocking will be assigned to a different work code

To pay employees for the relevant hours based on the hourly rate of their clockings, you may set a Special Rate item within their payslip.
You may also link the different work codes to a different hourly rate in the employee's position history. This would automatically show the hours clocked at the relevant rate, in payroll.