Overview
On Talexio, employees can be assigned to a Personalised Rotation Pattern, so that when it comes to Generating the Working Schedule, their pattern of shifts has already been determined. This article explains how the pattern can be adjusted at the
Permissions
To be able to use this feature, you will need the following permissions:
Manage T&A Working Schedules;
Manage Time and Attendance Settings;
View/Manage All Employee Data;
Manage Employment Position History or Manage Employment Position History (excluding remuneration).
Editing Personalised Rotation Pattern at Schedule Generation
From the Time & Attendance section, on the Working Schedule you can populate shifts based using the + Generate Schedule button. This will generate the shifts based on Configured Shifts or Personalised Rotation Patterns.

From the Schedule generation dialog, an option titled Edit personalised rotation is available. This will load a dialog that will automatically update the next rotation for each employee specified and has a Personalised Rotation Pattern set in the employment position.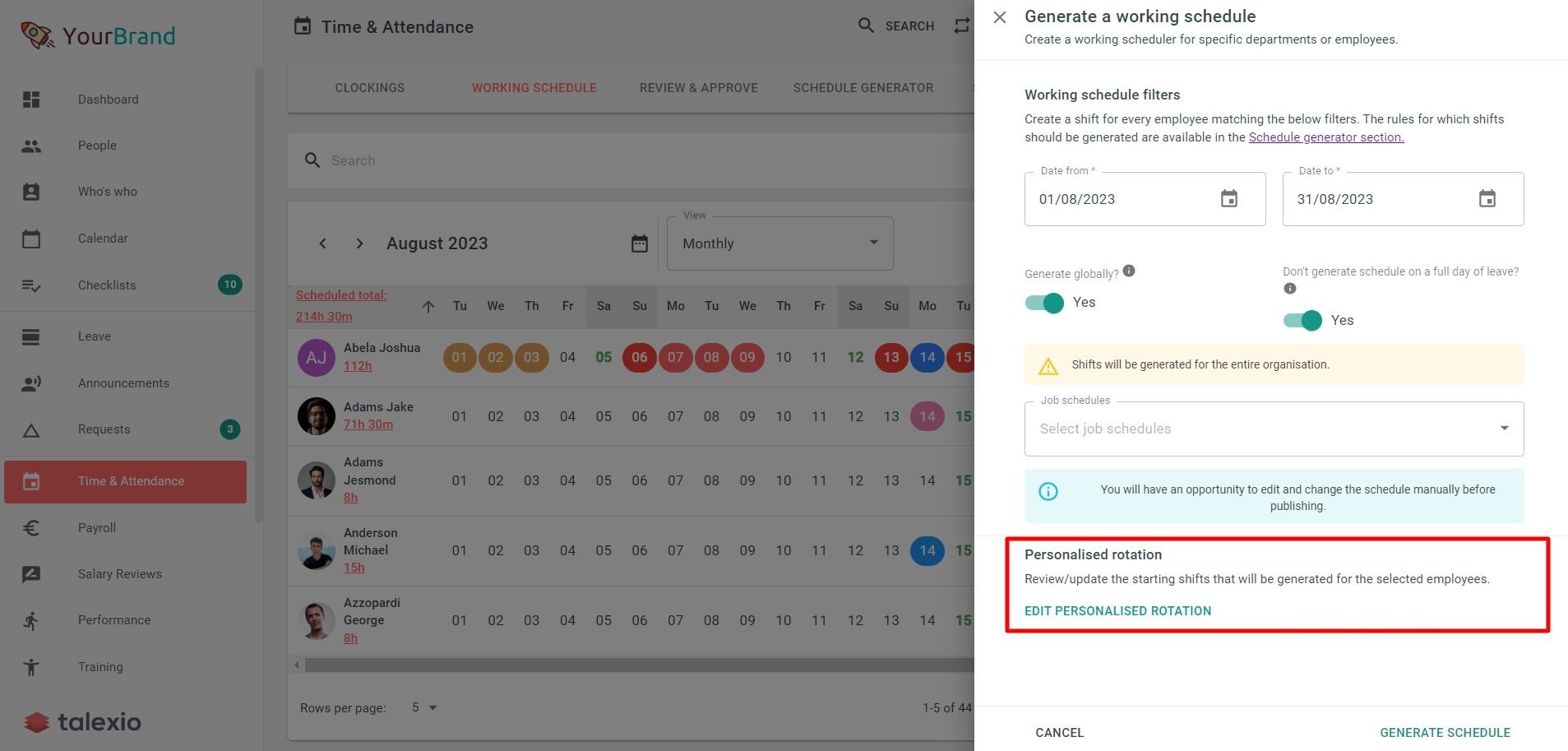 A dialog will appear showing per employee, the last shift published for the employee, and in the final column what will be the next shift to be generated according to the pattern. This last column can be changed to a new shift should you wish to adjust it. Once updated you can save the change by clicking on Update.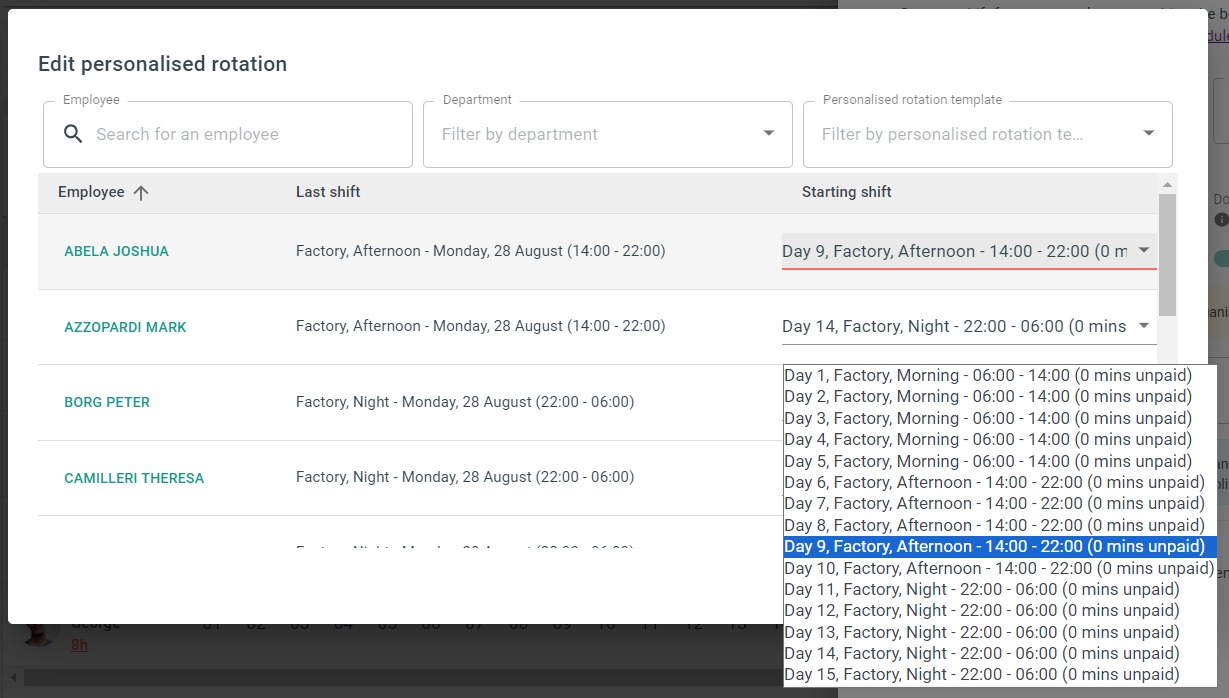 Now, when generated, the next shift generated will be the one that was selected from the edit dialog under the column Starting Shift.