The ability to fully customize leave type options is always increasing in Talexio. With this in mind we have recently updated our leave types screen for a cleaner look without removing any of the functionality.
First thing to notice is that the Leave types screen now has less options (don't worry your previous settings are still saved!)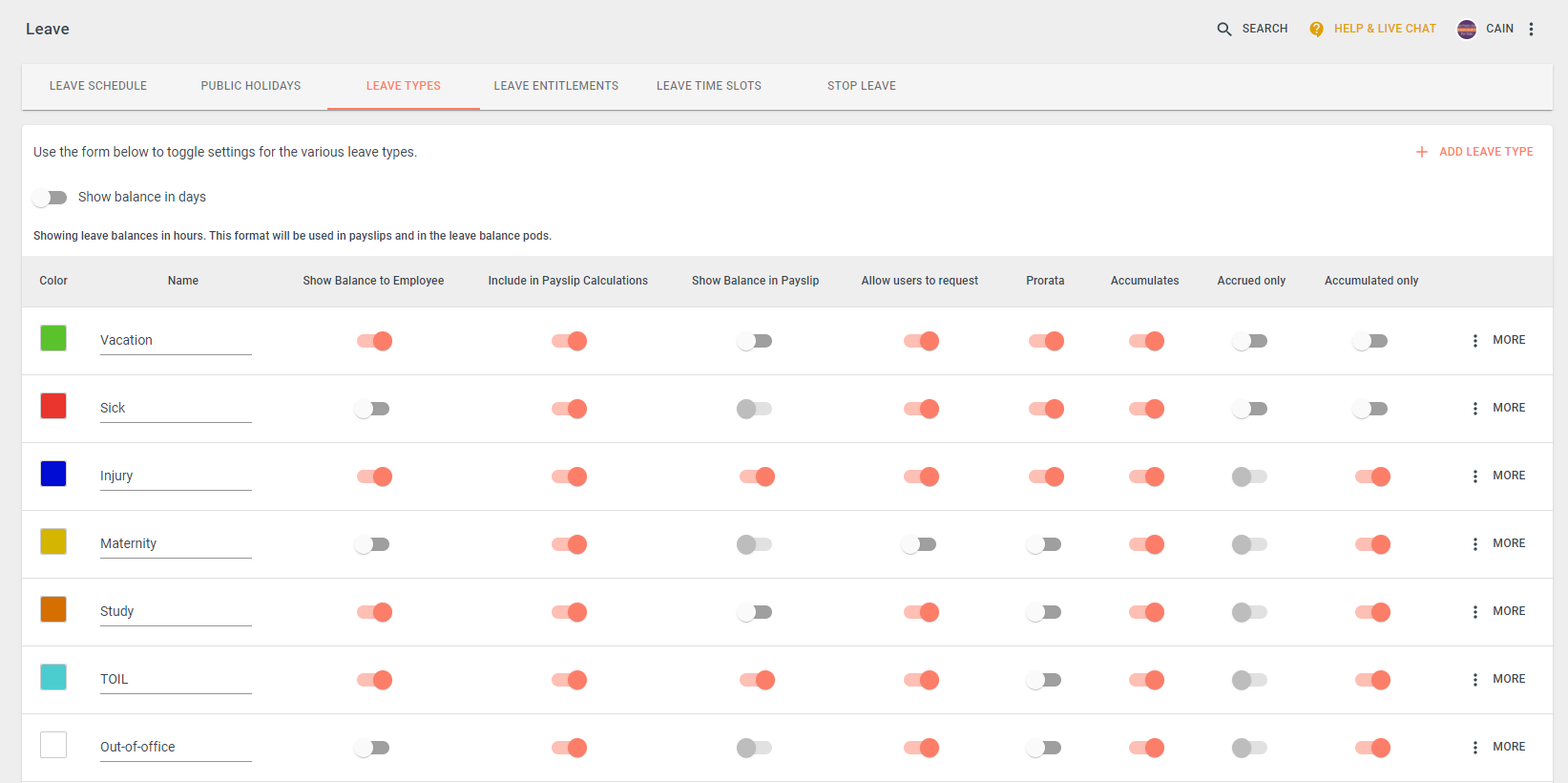 The more option now includes a More options button.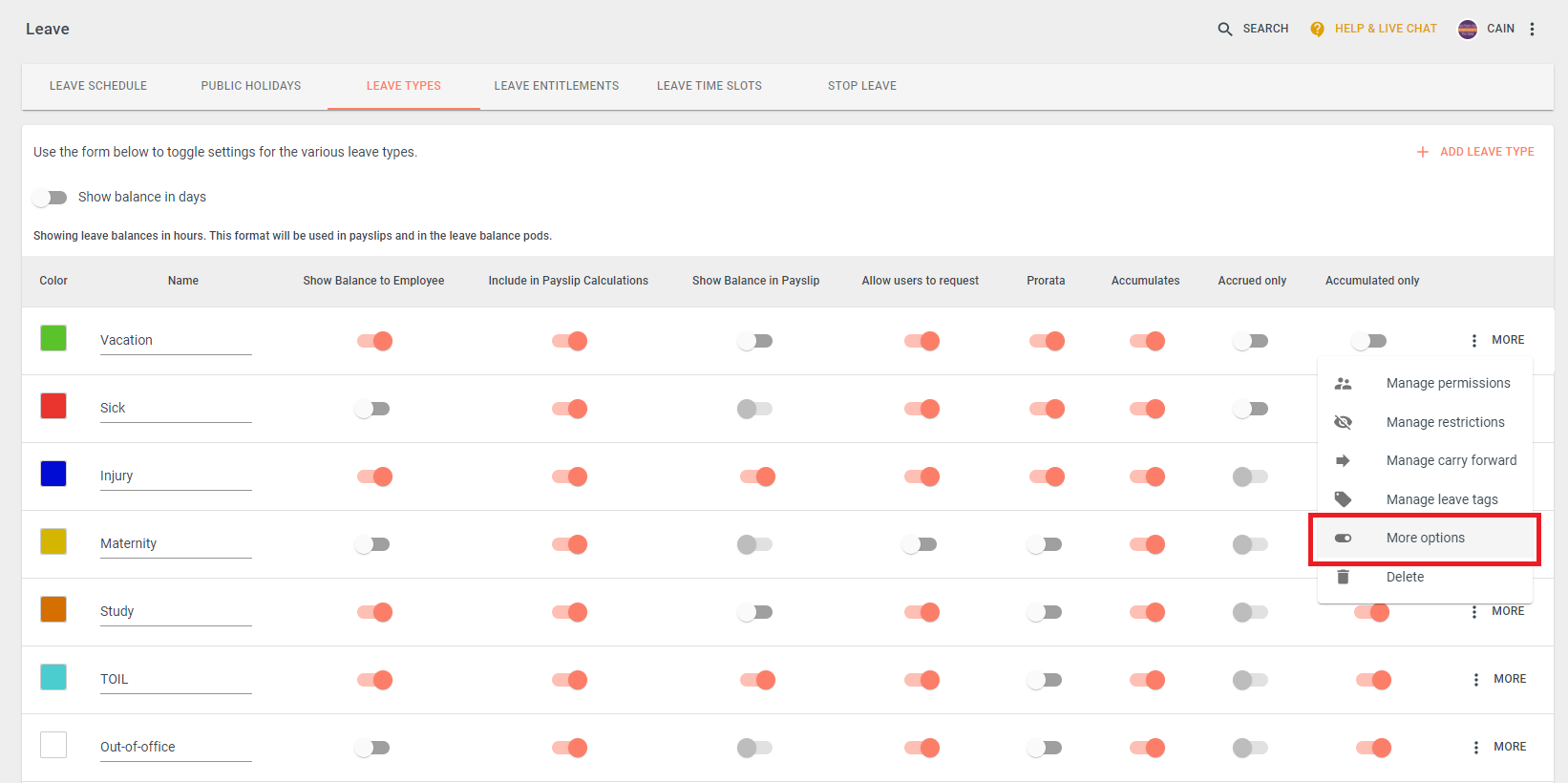 This will display a new dialog on your screen with the other available options.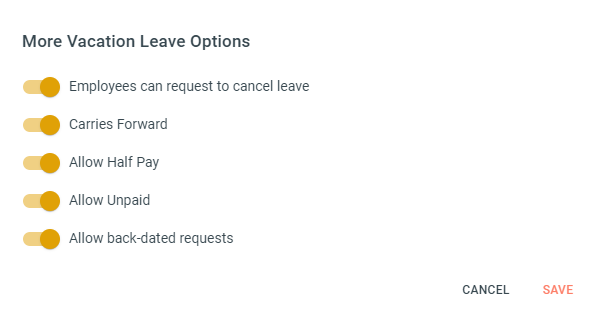 We have also included a new option where companies can enable or disable the ability for their employees to cancel leave.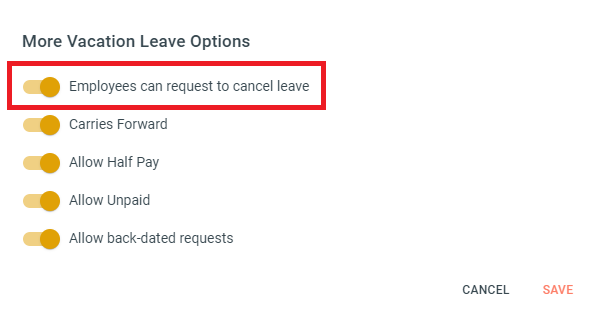 Note: This new setting will be "On" by default, which means that employees will still be able to cancel their leave unless changed by users carrying the "manage leave types" permission.