Overview
Personalised Rotation Patterns can be used to generate a pattern of shifts for employees in the Working Schedule. The following steps will show you how such shifts can be edited in bulk.
Permissions
To proceed with the following, you will need 'Manage All Employee Data' permission.
Updating Assigned Personalised Rotation Patterns in bulk
Assigned Personalised Rotation Patterns are ones that have been assigned to an employee with a set start date and start point. These can be seen in the employment position. This is where can make a change to one individual.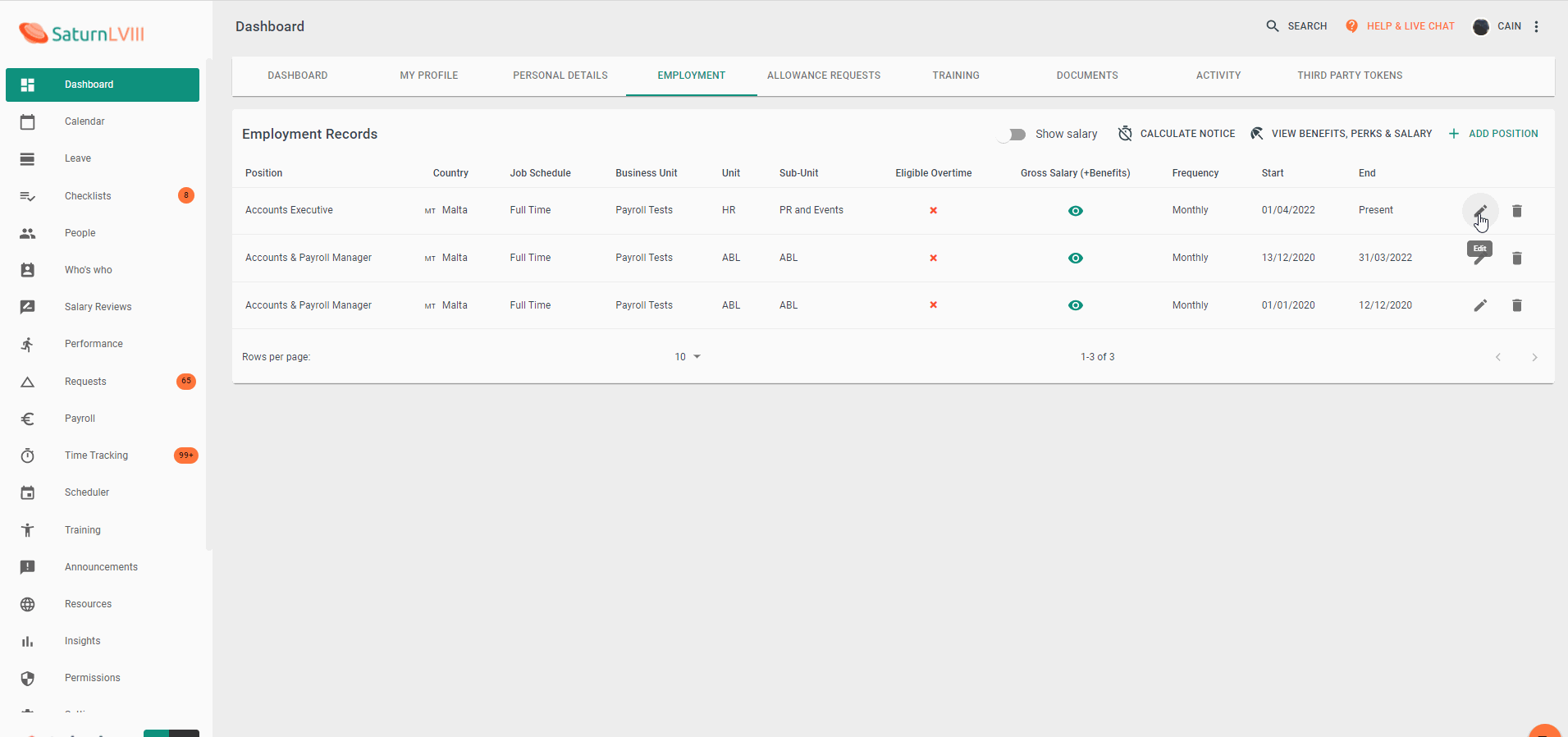 To make changes in bulk to more than one employee, you will need to download the Employee Template. This is located in the People page and click on Onboarding Assistant.

When the new page loads, click on People. It is located on the bottom left hand corner of your screen. Find the Employees section and click on Download template.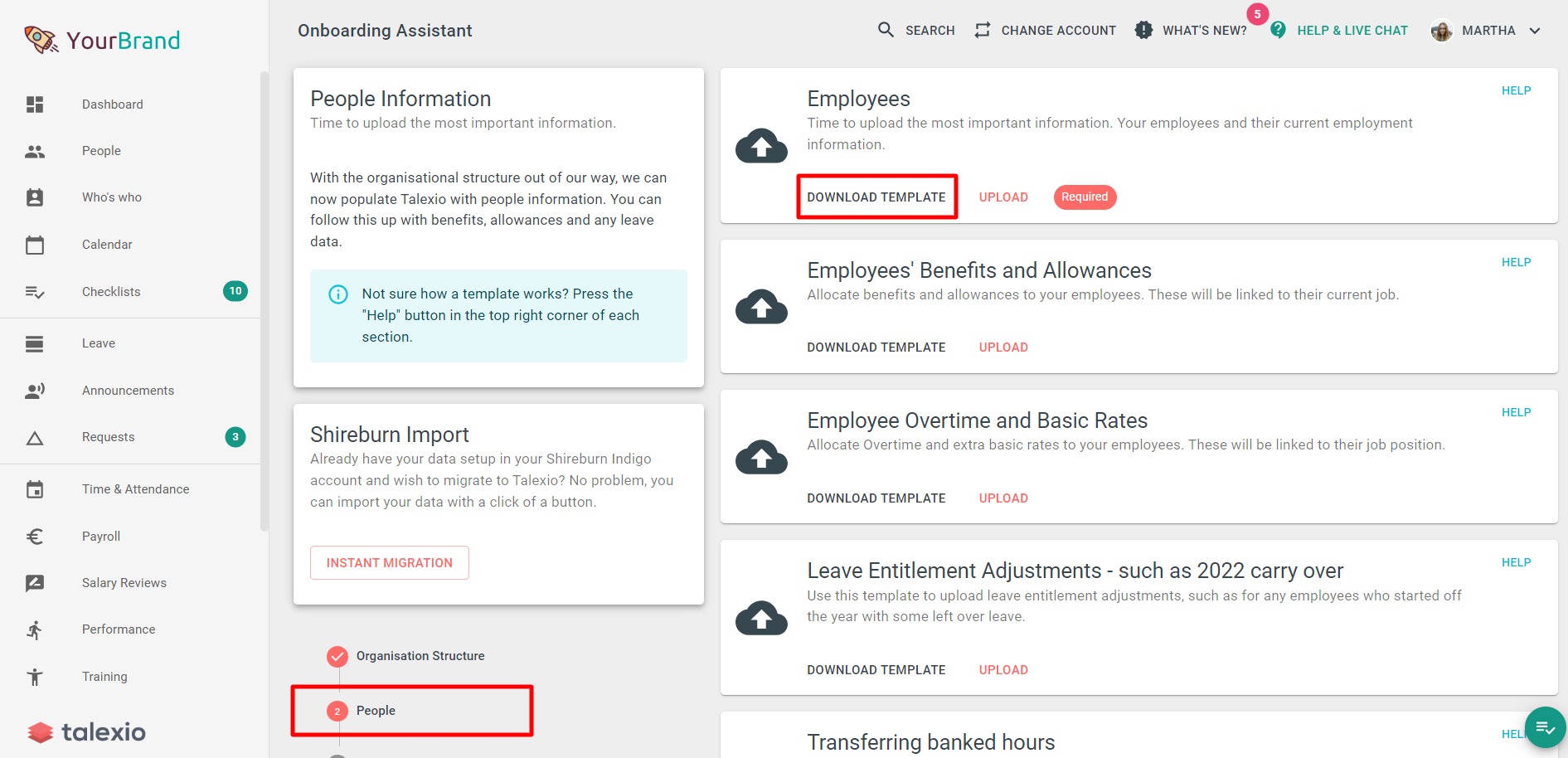 Once the template downloads, fill the following details for employees who are already onboarded on Talexio. For new employees, you will need to add more data. Click here for more information:
Employee code;
Personalised rotation template;
Personalised rotation start pattern;
Personalised rotation start date.
Note: The Personalised Rotation start pattern is a number field according to the Personalised Rotation Pattern template. For example, the number 1 indicates that the set employee will be starting from the first shift set in the chosen personalised rotation template.
Save the data in your file and click Upload from the Onboarding Assistant where the template was downloaded from.

On completion, the specified employee will have their Personalised Rotation Pattern in their employment position updated.