Overview
When using the Leave section, you might notice a button titled reports. This will allow the saving of report templates with customised fields for easy access.

Permissions
To generate leave reports, you will need the Request Leave permission (this permission needs to be set on global or at unit level - for more information on this, click here).
How to generate
1. When in the Leave section, click on "Reports" located at the top. There will be an option titled "Generate a new report".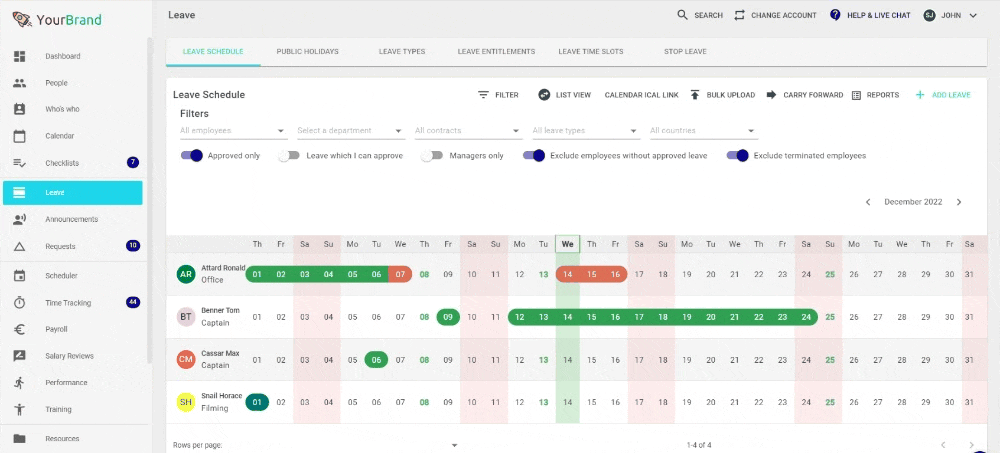 2. A dialog will open. This will allow you to set your default values for the selected report. Once done with your selection, click on "Save report template" and name your report.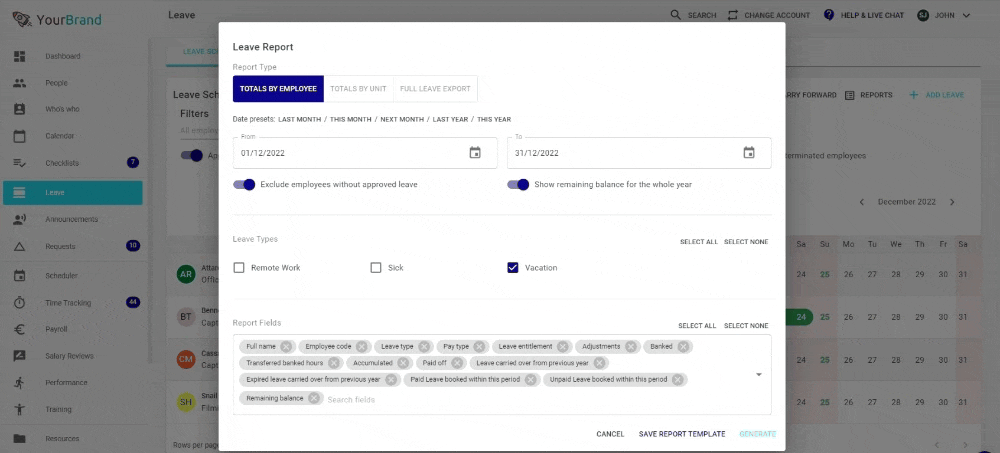 Note: You can continue to add more reports for easy access.


3. When complete, under "Reports" a list with the saved templates will become available.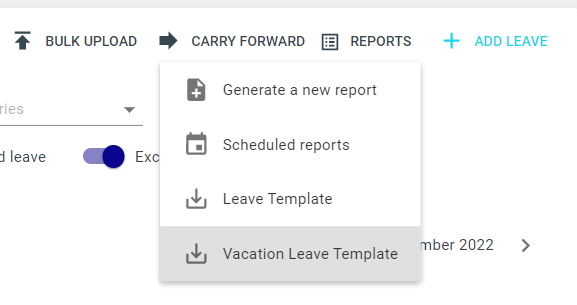 Note: Fields can be added or removed from saved templates, remember to always click on "Save report template" when doing so.
4. Simply select your template and click on "Generate report".