Overview
Employees are entitled a number of hours of vacation leave per year. Depending on your company's policies, your employees can avail of their full leave entitlement each year, carry some of it to the next year, or get paid for the leave that wasn't taken or carried forward. For more information on leave entitlements, click here.
Contents
Permissions
You need to ensure that you have the Manage Payroll permission if you want to add a leave pay off to an employee. If you want to view the leave balances of other employees, you will need the View/Manage All Employee Data permissions.


Leave Payoff upon Termination
If you'd like to pay off any pending leave balance for employees, you will need to add this balance to payroll. Please note that if an employee is terminated and still has a remaining balance of vacation leave, this leave can be paid off too. However, if the employee's termination date has been inputted on the employee's position, then the leave pay off in their payslip will be added automatically.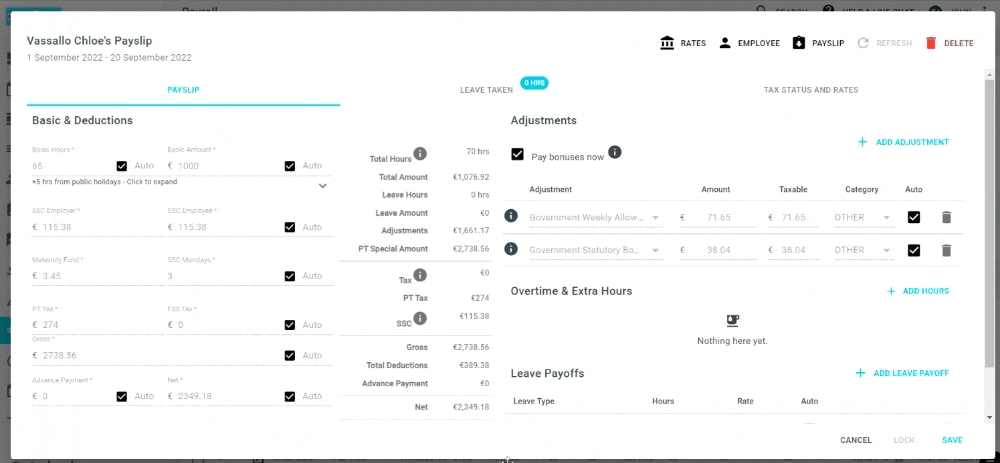 Manual Leave Payoff
To add a manual leave pay off, please follow the below steps:
Go to the Payroll section;
After creating the payroll, add the relevant employee;
Click on the payslip of this employee;
Click the +Add Leave Payoff button.
Click Calculate and then hit save.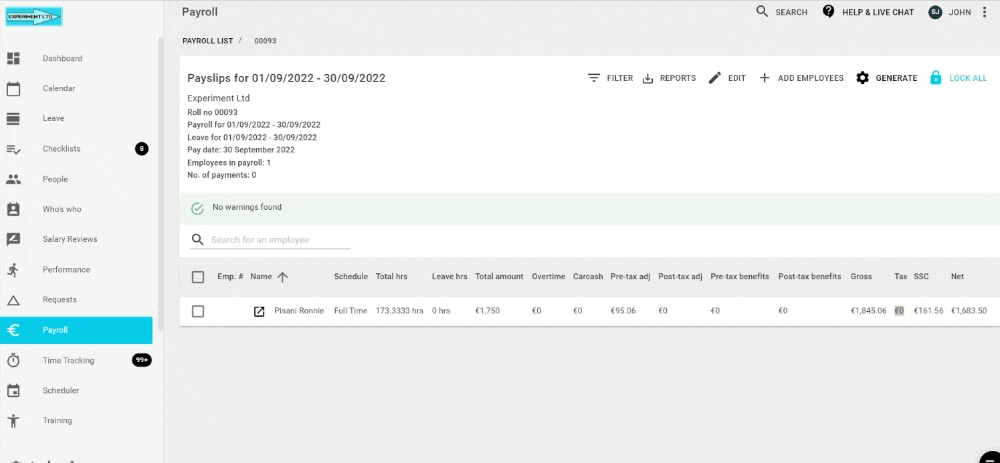 Leave Payoff for different Leave Types
By clicking +Add Leave Payoff, the employee's remaining Vacation leave will be added. Should you wish to change the leave type, you will need to click on the drop down arrow and switch leave types.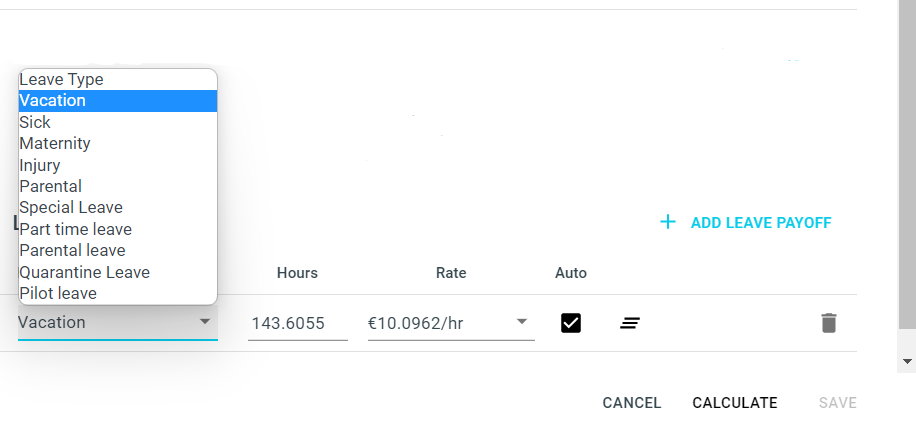 You may add leave payoffs for as many leave types as you want. Simply click on the +Add Leave Payoff multiple times and change the leave type for each one.


Leave Payoff Calculation
When selecting the leave type, you will be adding any pending leave balance that is stored in the person's account, to be paid off in the relevant payroll. The balance in hours will be multiplied by the hourly rate, and the value due will be shown in the Adjustments section in the middle calculation section.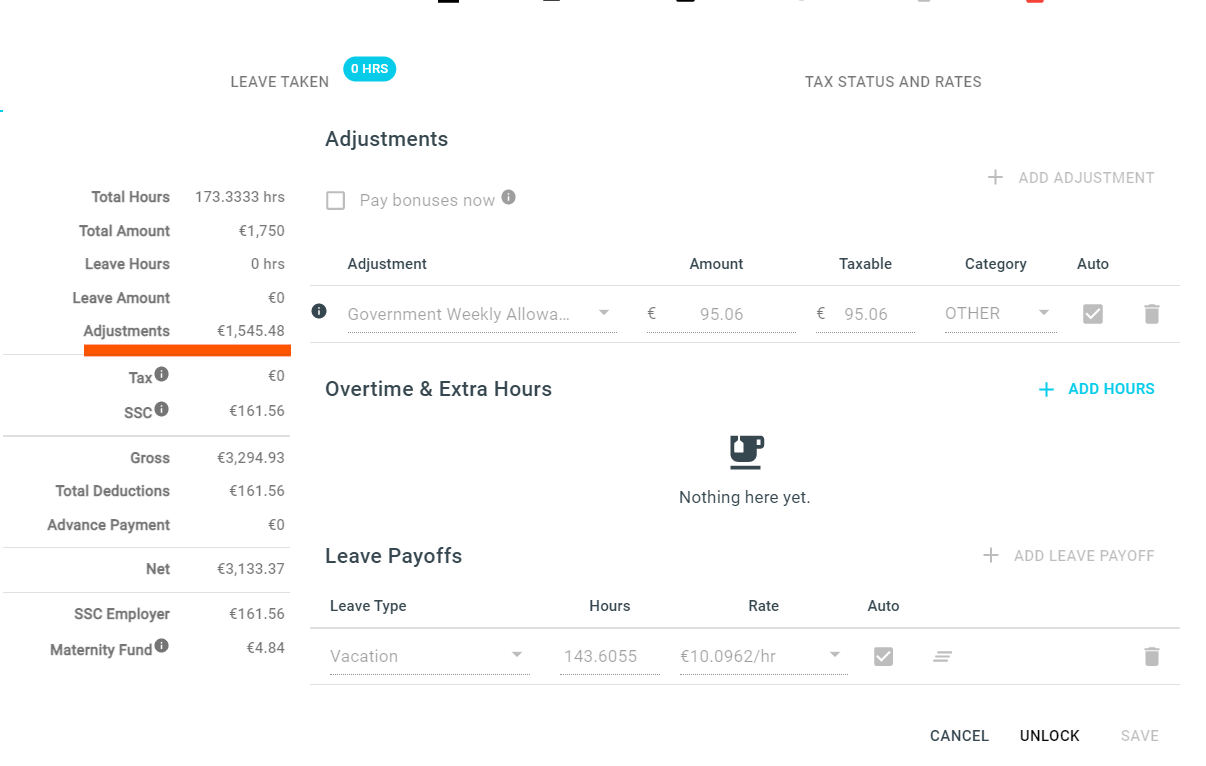 The remaining leave balance (unless you have manually amended the payoff to be less than the remaining balance) will show as zero:
Once an amount of leave is paid off (i.e., once the payslip is locked), the remaining balance in the employee's leave balance pod will update. If all remaining leave was paid off, then this balance will be 0.

Re-calculating a Leave Payoff Balance
When adding a leave pay off adjustment manually, you may click on the three slanting lines if you want the system to automatically re-calculate the remaining balance to-date. One reason you may need to do this is in a case where leave was booked after adding the leave payoff to the payslip, and so the final leave balance needs to be updated.

Related Articles