Overview
As we head towards the end of the year, many of you will be busy finalising payrolls, setting new salaries for January, carrying leave forward, and paying off your employees for any untaken leave during the year.
While this might sound like a burden, Talexio is here to make this process as quick and easy as possible. To simplify things for you, we have included instructions for each of the end of year queries that you may have below.
Can my employees book leave for next year?

In order for users to be able to book leave for next year, their leave balances for 2023 need to be updated. Leave balances for Malta will be updated from Talexio's end during December. However, in the meantime, if you would like your employees to immediately start booking leave for next year, you can set the leave entitlements for next year from your end.
How do I carry my leave forward to next year?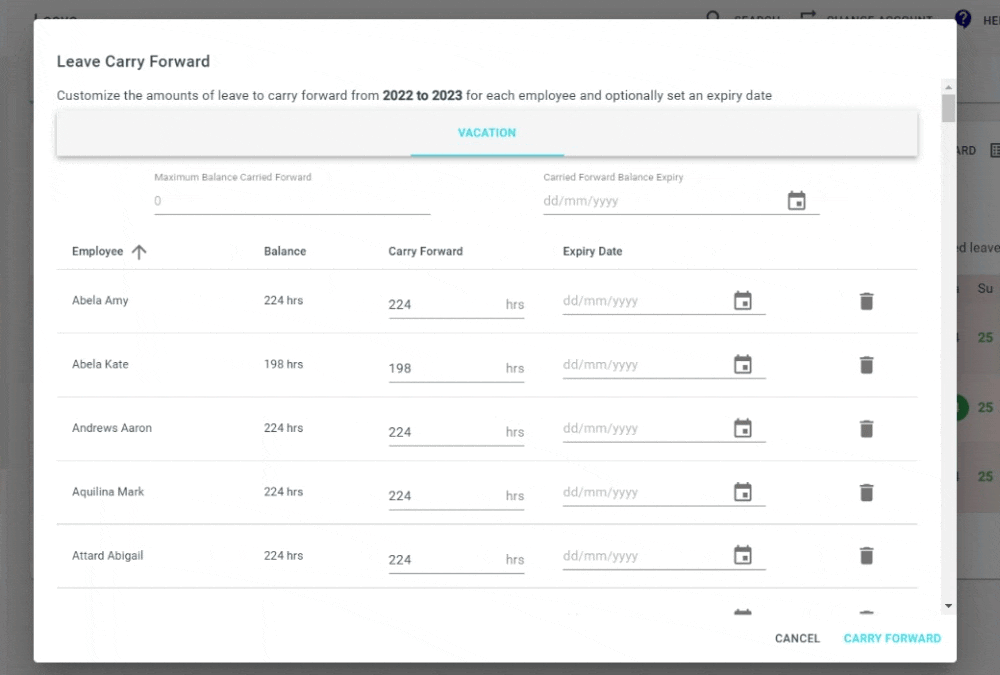 Each company has its own policy on how much leave can be carried forward to the next year. If leave is carried forward to next year, any leave booked in 2022 will automatically make use of the amount of leave carried forward before using up the 2022 entitlement.
How do I pay off leave not taken?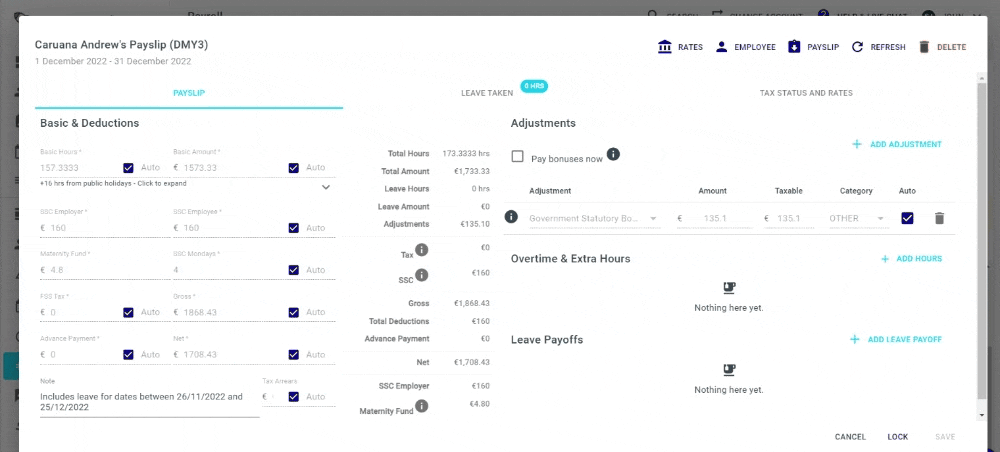 Alternatively, you may choose to pay your employees off for any leave not availed of by the end of the year. To do so, you will need to add this to the December payroll. With a click of a button, Talexio will add the remaining leave hours and multiply them by the employee's hourly rate.
How do I submit the end of year documents?
Employers with an active PE number are required to submit their FS7, FS3s and electronic lodgement files to the Commissioner for Revenue in the beginning of 2022. The due date for this submission is normally in the middle of February, but the exact date is yet to be announced.
In order to prepare for this submission, you will need to generate the documents from Talexio.
How do I update my employees' salaries with the COLA?
The cost of living adjustment is an annual increase in employee's salary to reflect the cost of living. This amount is announced by the government in each year's budget . Your employees' salaries need to reflect this amount (unless they are given a salary increase which incorporates this).
Do I need to add next year's public holidays myself?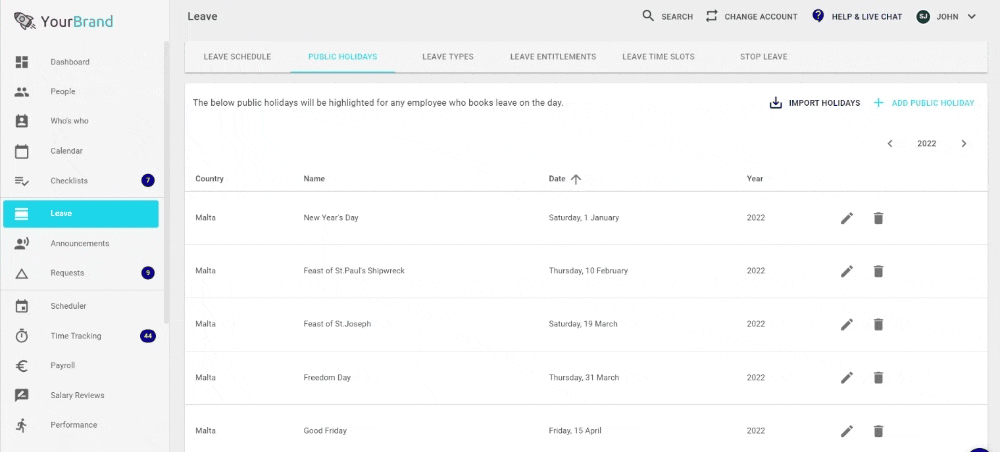 Unless you want to add public holidays of a foreign country, you do not need to worry about anything here. The updating of the year's public holidays are done from Talexio's end, in December.


Is there anything I need to do with respect to time tracking?
There are no changes here - but make sure to generate the roster for January!
If you have any queries, please do not hesitate to get in touch with us via our help centre or chat function.