Important: This guide is only meant for users who do not use Talexio HR and Time and Attendance to manage their employees.
1, Log in to your punch clock with your administrator account and go to the main menu.
Note: Kindly contact our support team should you require assistance or is missing your log in credentials.
2. Go to "User management"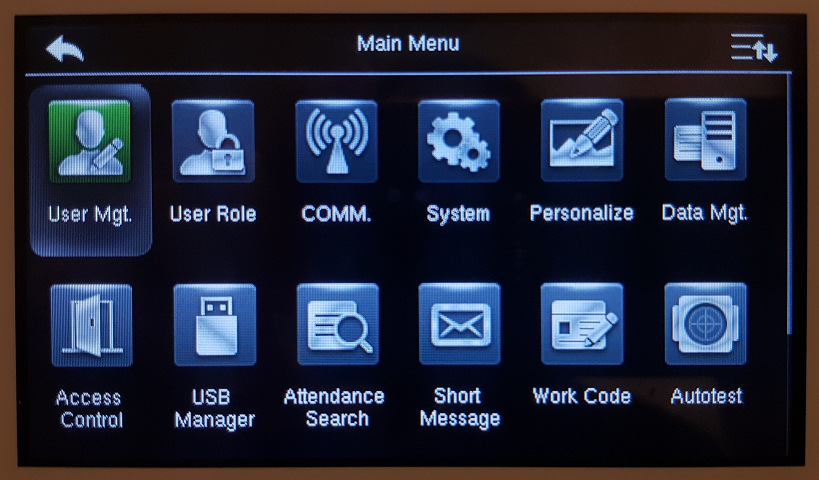 3. Tap on "New user"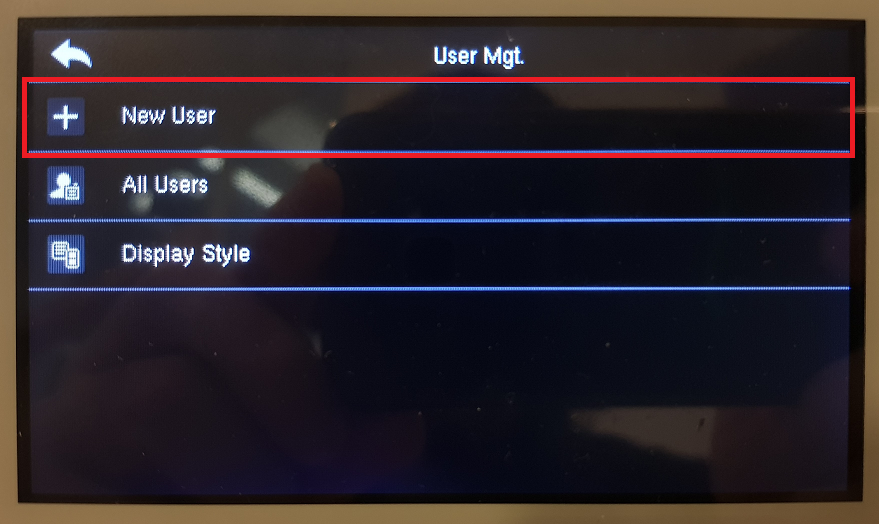 4. Insert your employees credentials starting with the "User ID"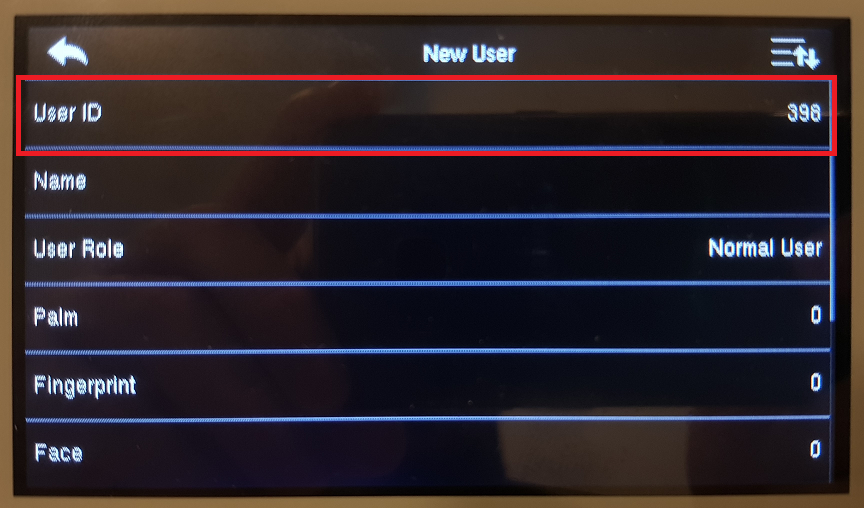 Note: Do not forget that user ID's are unique and can not be mixed up between the punch clock device and third party software. We suggest following this procedure if you are NOT using Talexio HR to add and manage your employees.
5. Add the"Employee name"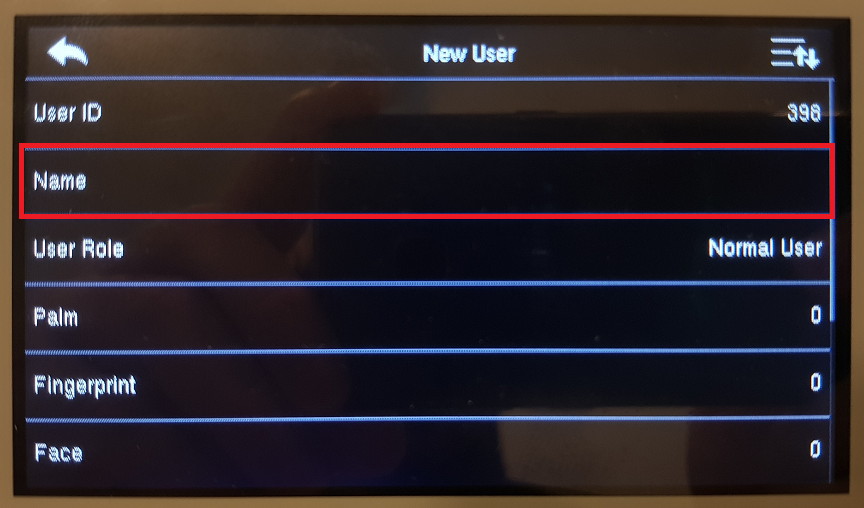 6. Add the employees bio metrics. You can set either one of the three or all three.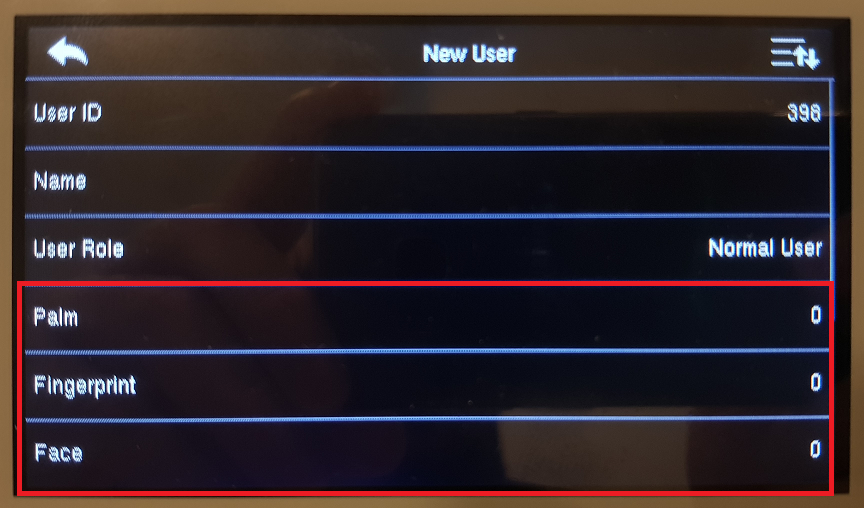 Note: There is also the option to utilise punch cards, speak to our support team should you require further information.
If you are using Talexio HR kindly check the below step-by-step guides for automated processes with our T&A module.
How to add employees on Talexio
Uploading employees onto your clocking device